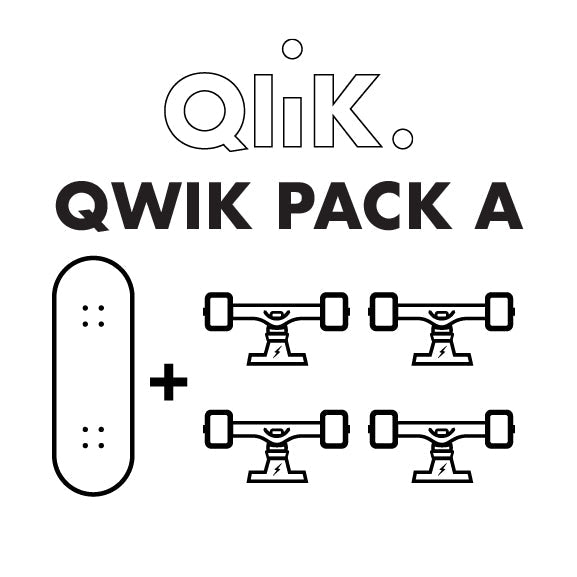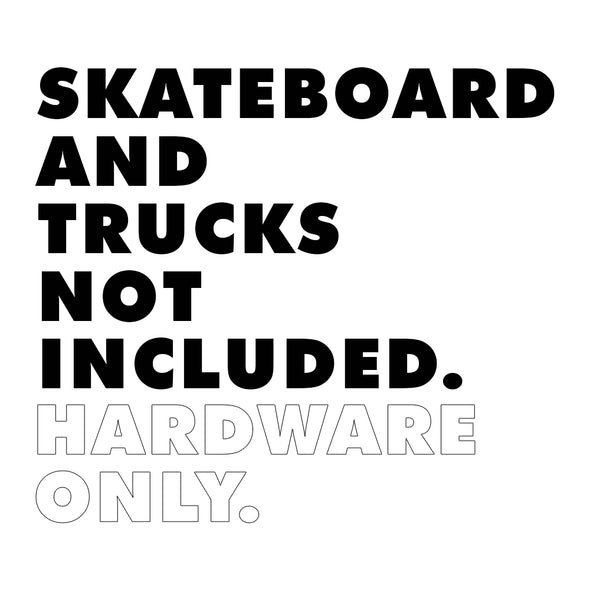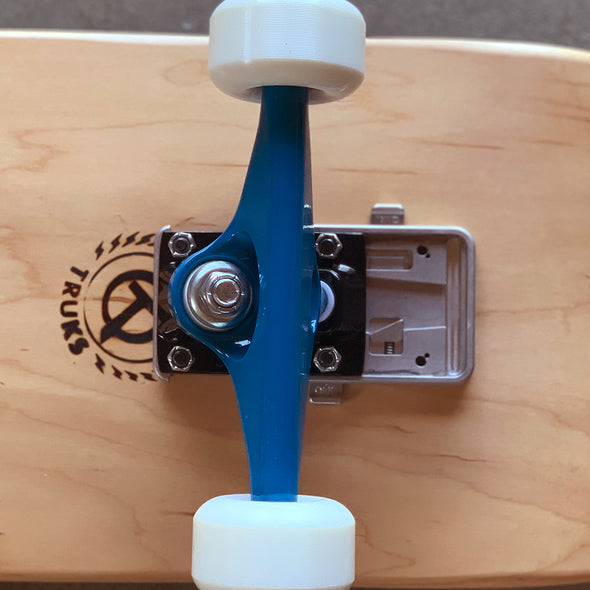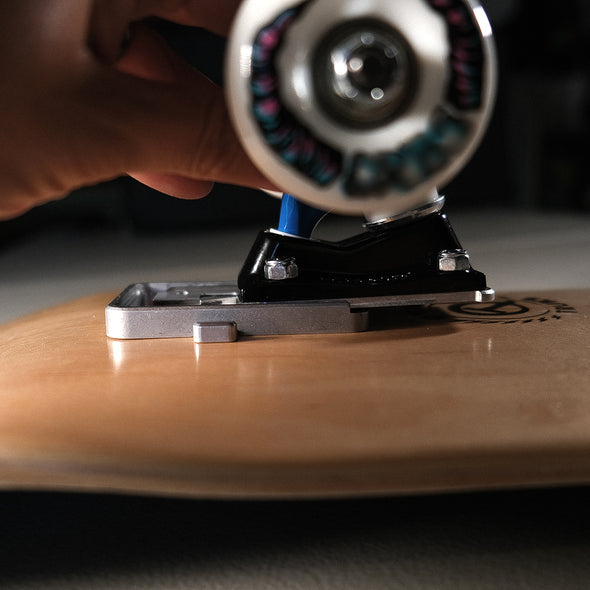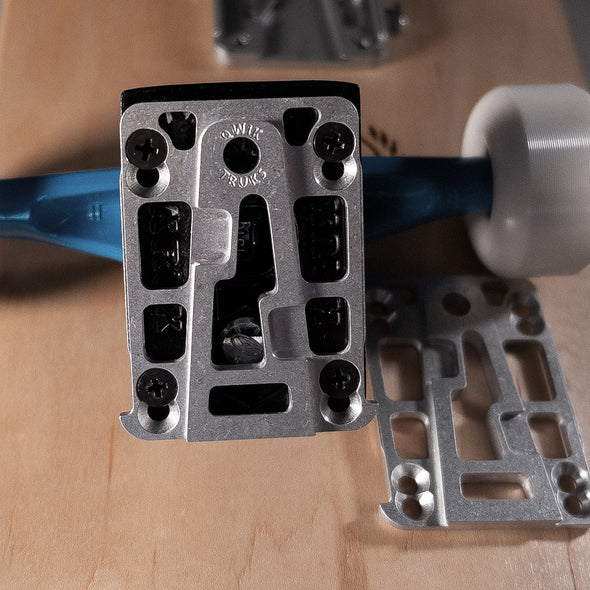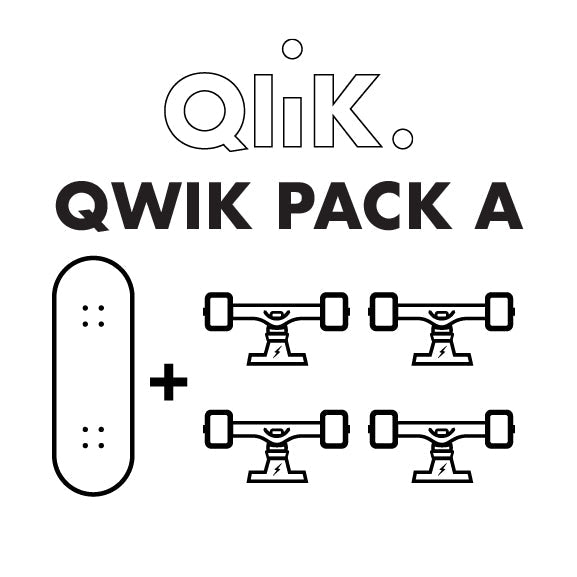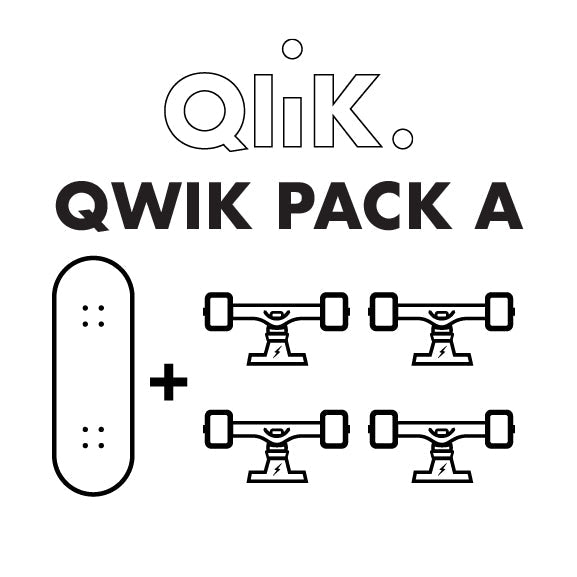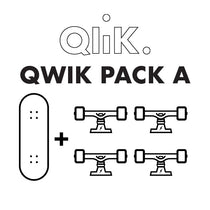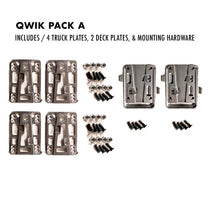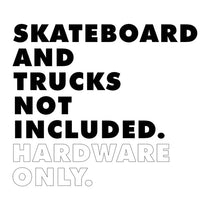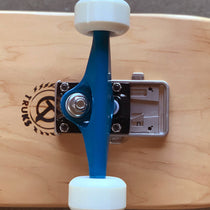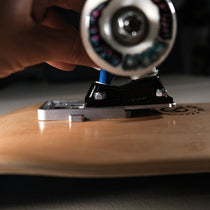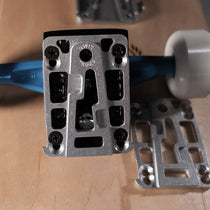 Hot
New
In stock
Pre-order
Out stock
Qwiktruks - Quick Release System(Qwik Pack A)
Real time
21
visitor right now
PRODUCT INFORMATION
CUSTOMER REVIEWS
PRODUCT INFORMATION
Introducing The Pre-Made Packs
To make it easy we now offer pre-made packs of our most popular setups. These are great kits to start with depending on what setup you want to use. 


Qwik Pack A
This pack includes: 
1 Deck Plate Set
2 Truck Plate Sets
All Mounting Hardware
This pack is made to set up 1 deck and 2 sets of trucks.
(Skateboard & Trucks not included / hardware kit only)
Spec Notes
Deck Plates Use New School 2.125" Bolt Pattern

The provided 10-32 hardware is for standard 7-ply maple decks ( approx. 3/8" -7/16" thick)  If your deck is thinner or thicker you will require the appropriate length hardware to mount the deck plate correctly.  10-32 hardware is readily available from most hardware stores in the USA.
 Do not mount Qlik System on decks that are drilled improperly or convex in the mounting area. The deck must be flat on the truck mounting surface for Qlik System to work properly.  (Be sure to check for flatness on your deck both front to back and side to side before installation)
MADE IN THE USA
Related Products