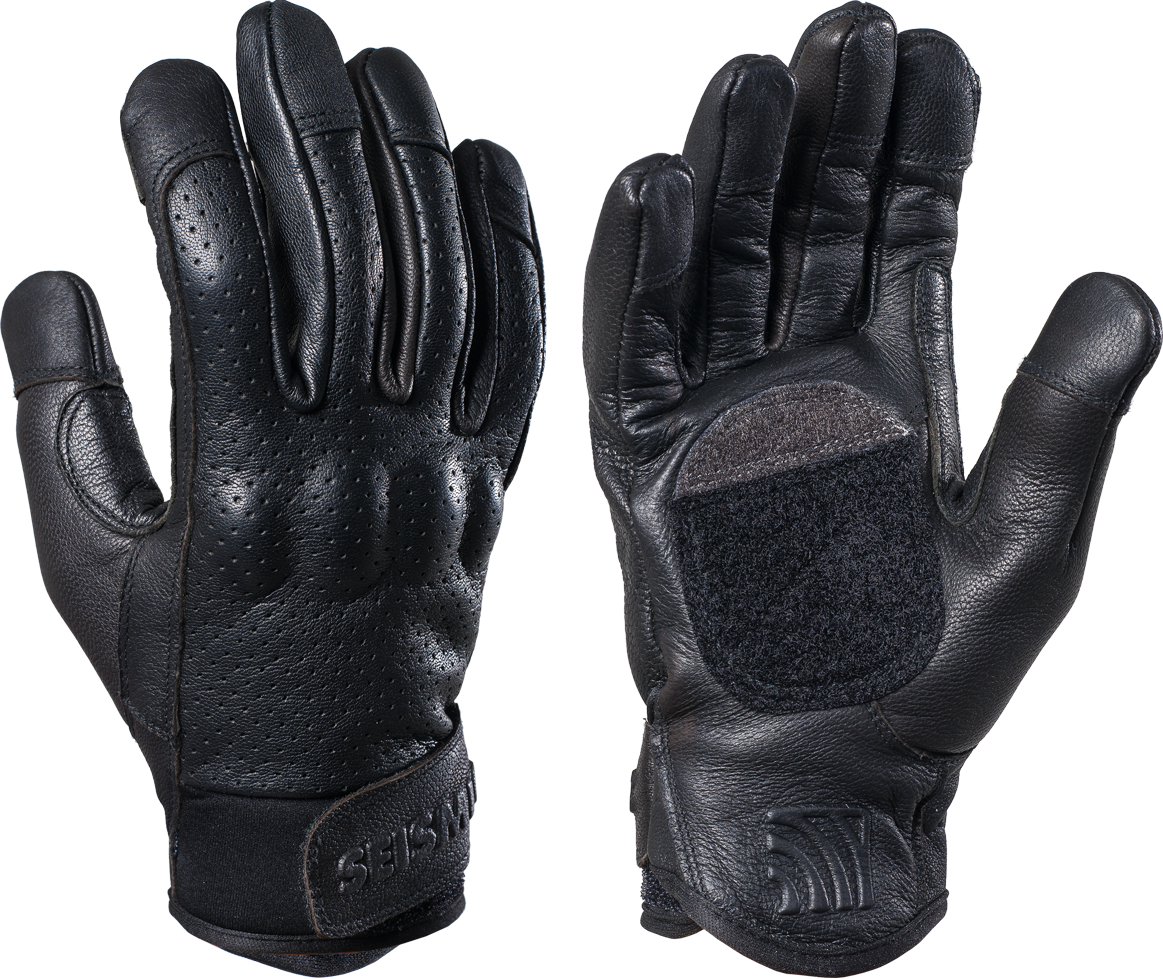 Hot
New
In stock
Pre-order
Out stock
Seismic - RACE Gloves
Real time
10
visitor right now
PRODUCT INFORMATION
CUSTOMER REVIEWS
PRODUCT INFORMATION
!!!
We advise you to try on the gear in our workshop for the best fit.
我地建議你黎我地工作室試下先,試啱碼先買。  ;)
We took the time to re-examine and optimize every feature for modern downhill skateboarding. Designed top-to-bottom for maximum function, fit, and durability!
ADVANCED MATERIALS & CONSTRUCTION
• Premium goatskin throughout, with second layer reinforcing fingertips and high-stress zones.
• Goatskin on back of hand perforated for breathability and integrated with Kevlar® knuckle bar.
• Advanced seam geometry for superior fit and durability. New for 2021: Seams recessed away from leading edges of forefinger and thumb, and thumb internally reinforced with Kevlar cloth – for next-level abrasion-resistance in high-wear spots with no compromise in fit, comfort, or mobility!
• High-strength, form-fitting goatskin/neoprene hybrid cuff with easy pull-on extension.
• Wide wrist strap with large, industrial-grade Velcro contacts for strong, durable lock.
SUPREMELY COMFORTABLE & FUNCTIONAL FIT – SNUG YET FLEXIBLE
• Velcro split at natural palm crease for full hand mobility.
• Ergonomic glove patterns custom-designed and torture-tested by a Pattern Master with 30 years' experience and detailed knowledge of hand anatomy. (Other brands' patterns are usually copied from gloves made for dress fashion or unrelated sports.)
SIZE CHART
Measure the circumference of your dominant hand, in inches, just below your knuckles.  Then compare that measurement to the chart below to find your glove size.
 Size
XS
S/M
M
M/L
L/XL
XXL

Circum-
ference
(inches)

6-7
7-8
8-9
9-10
10-11
11-12
Related Products