Pantheon - FreeHands Fingerless Slide Gloves (Brown)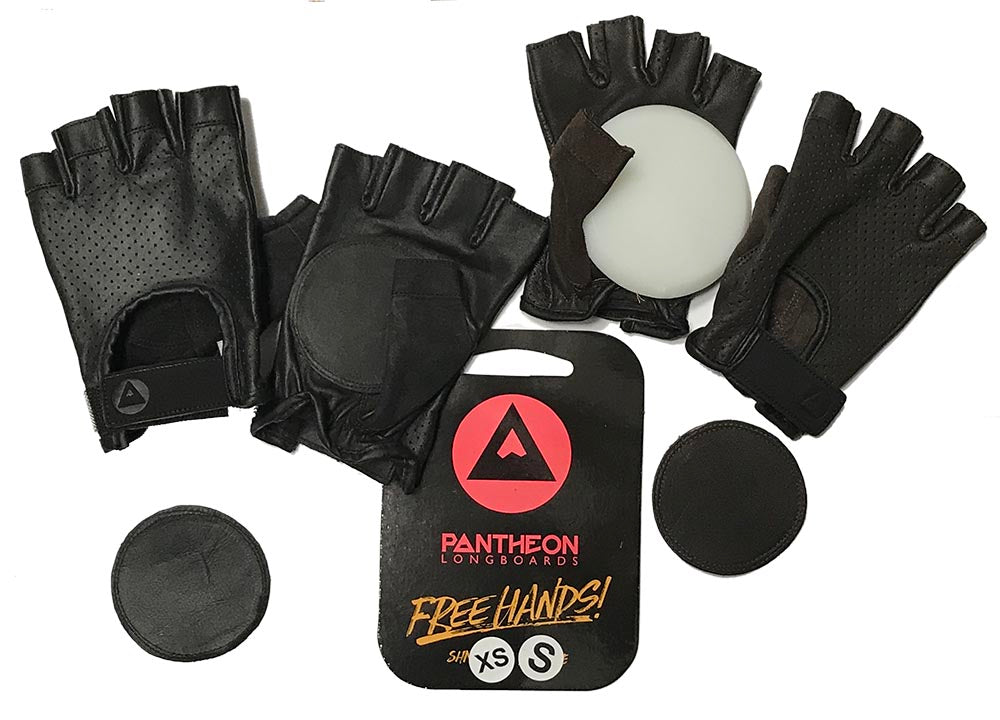 Hot
New
In stock
Pre-order
Out stock
Pantheon - FreeHands Fingerless Slide Gloves (Brown)
Real time
11
visitor right now
PRODUCT INFORMATION
CUSTOMER REVIEWS
PRODUCT INFORMATION
!!!
We advise you to try on the gear in our workshop for the best fit.
我地建議你黎我地工作室試下先,試啱碼先買。  ;)
Weight
1 lbs
Dimensions
10 × 8 × 1 in
Size

S/M Brown
S/M Black
L/XL Brown
L/XL Black
Falling is part of skateboarding. The new Free Hands Slide Gloves were created with the commuter in mind. There are so many times that we have taken off on board with the intention of just going for a good skate, and then all of a sudden we're pushing limits or we get into an unexpected situation and find ourselves on the ground with bloody palms. These gloves are the remedy. We don't consider these "downhill gloves" by any means, though your comfort level in this will depend on your form and personal preferences. But when you go for a skate, it's always nice to have some protection. Meanwhile, it's also nice being able to check your phone for directions or tie your shoes along the way without stopping to de-robe!
We produced these gloves at a leather-specific apparel manufacturer, so expect high end quality leather. Perforated backside of the hand with comfy but durable leather on the front side. Comes with a velcro leather patch, so you can ride without pucks for palm protection without the bulk of a puck. Keep in mind that in this situation, a tuck and roll is an ideal way to fall, not dragging your hand! We included these because they are practical in commuter situations where a fall may be inevitable but you want to pull a ninja move without losing skin on your hands. The provided pucks are large but thin. We find that the increased size helps keep your fingers off the ground when you're throwing slides. They are great low-profile freeride gloves, but you obviously need to keep in mind that your fingers are exposed! We are super stoked on these gloves and are rolling faster than ever with more confidence, knowing we are actually protected should a rabbit jump out on the downhill section of a bike path, or a car take an unexpected turn at an intersection. These aren't guaranteed to save your skin, but they put you in a position to do so.
We had these printed as Small/Medium and Large/XL, but we felt we needed to change the sizing to X-Small/Small and Medium/Large after production. Founder Jeff's hands are pictured, at 6 foot and 175 lbs. If you have sausage fingers, it is likely that these will not fit you. The XS/Small will likely fit women and kids better than most other options out there on the glove market.
We produced these in two sizes and two colors! Black and Chocolate Brown, XS/S and M/L available in both! They come with a leather velcroed patches and a set of slide pucks for both. Roll on with confidence however you choose to skate!
Related Products